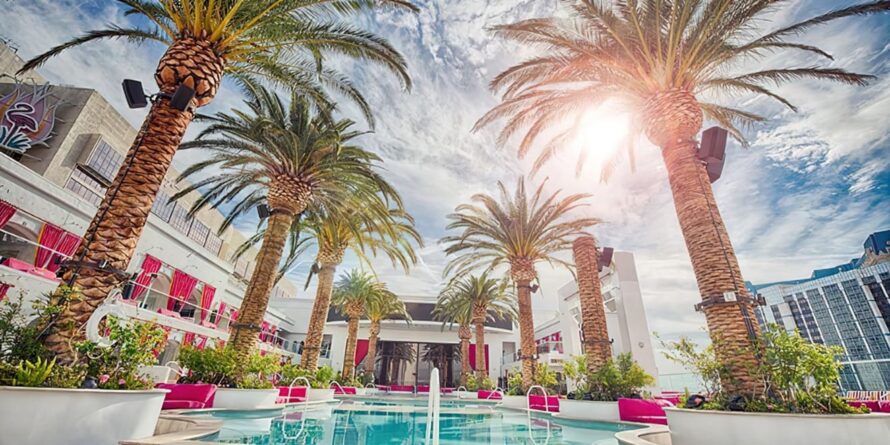 15 Money Traps People Fall Into on Their Vacation
Vacations are supposed to be your time to relax, let your guard down and stop worrying about the stresses of life. But if you are not careful you can end up wasting a lot of money and causing more stress when you get home and realize how much you spent, undoing all your hard work relaxing.
Here are 15 money wasters that you can avoid while still enjoying everything yourself:
1. Currency exchange booths, often charging over 20% more than a bank or an exchange booth away from the transport hub. If you are staying at a hotel, check if they have a free shuttle so you don't need to exchange money until you get settled in. Or bring small bills and exchange just enough at the airport to pay for transport to your hotel.
2. Unmetered taxis — You might not know the city you are visiting well, but a few minutes to get some information about the public transit system can save you hundreds of dollars. Even if you are taking a taxi, you can easily be taken the long way to where you need to go, so a little bit of knowledge goes a long way to saving your money.
3. Extra hotel taxes — Nothing is more annoying than paying for your hotel online and then finding out that there are hidden tourist taxes or hidden fees for linens or minibars that you weren't told about. Check the fine print to be sure you don't get burned at checkout.
4. Inflated prices for Cafe's — Always check the menu before you sit down at a cute cafe in a trendy area. It is easy to pay twice as much because you are sitting in a cafe with a slightly better view.
5. Paid tours to things that are free — Of course you want to go site seeing, but that doesn't mean that you need to pay for it. Most cities offer free walking tours that are just as good as their paid equivalents. Why pay, when you can do it all for free?
6. Organized tours — Some tours are worth the trip, but often an organized tour is just a free, or low-cost tour, with transportation included. Not only can you take the exact same trip for less money by taking public transportation, you are also able to stay longer at the sites you like while everyone on the organized tour has to move together.
7. Last minute flights — It may be possible to find a cheap last minute flight somewhere. But nowadays, most airlines increase prices as the takeoff approaches, so the chance that you will find a flight to where you want is very slim. Book as many flights and hostels as you can in advance to make sure that you have a place to stay.
8. Souvenirs — Of course, you want to remember your trip, but buying a keepsake that you will just put in a box, may not be the most memorable moment. If you insist on buying a trinket about a specific site, you can buy it in a larger souvenir shop rather than at a street vendor. They are usually identical cost much less.
9. Unofficial help — Wherever there are tourists, there are people helping them get where they need to go and find what they are looking for. More often than not, these people are either commissioned promoters, who just want to sell you a tourist package at inflated rates, or people who just offer to help solve a problem for you and then ask for a "tip." Be wary of anyone in or out of uniform that just offers to give you hand, because they will often end with their hand out.
10. Bank fees — It is a good idea to take money from the machine as you need it but check the fine print with your bank on cash withdrawals and cash advances on credit cards. Some banks charge up to $10 plus 3 percent for withdrawals at other institutions and currency exchanges. If the withdrawal limit is just $100, you can easily spend up to 15 percent extra for your trip.
11. Tips included — Many restaurants add a gratuity to the check when you are checking out. If they do, make sure that you don't leave an extra tip.
12. Eating out too much — It is always nice to eat and not worry about preparing or cleaning up after a meal. But eating out at nice cafes 3 times a day takes a heavy toll on your travel budget. Try eating out once per day and buying snacks from a grocery store to fill the gap. Many hotels offer free breakfast and a larger afternoon meal about 3:00 with a snack in the evening can keep you satisfied and your energy up for whatever adventure awaits you.
13. Pay for more accommodation than you need — If you plan to spend your day site seeing and eating out, you likely don't need to pay for an expensive hotel with a pool, nice lobby and 5 restaurants. Save some money on the hotel and enjoy the places you visit more.
14. More food than you can eat — Many restaurants offer large portions for appetizers and main dishes. Don't be afraid to order a single serving of each and then split the dish onto 2 or more plates. If you want cocktails, it is easy to get a single order a split it among the group. Also, if you are not hungry, the kids menu is a great way to get smaller portions of the same delicious dishes.
15. Unused discounts — Always ask for military, senior or student discounts. An extra 10 percent off is usually available and always welcome!
You don't need to pinch every penny while you are trying to enjoy yourself. But keep in mind that every time you save a dollar, you are able to make your vacation last that much longer or start your next one sooner. And who doesn't need a little more vacation time?
Featured image credit: PEXELS
Previous article