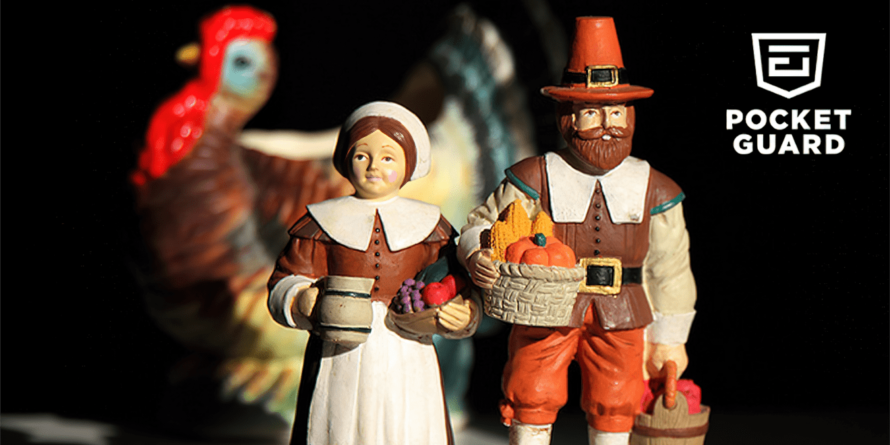 8 Ways to Save Money on Thanksgiving Dinner
Whether you have decided to pay tribute to the Great Pumpkin or it is just your turn in the family rotation, it's your turn to host Thanksgiving. Not to worry. You have everything under control, right? You've already made a seating plan to separate Aunt Kathy and mother; you know when to start thawing the turkey, you even made 5 frozen pie crusts in advance. What you didn't plan for, is how you plan to pay for this bountiful family feast.
Don't worry! Take a moment and just breathe then follow the advice given by the Food Nework's Melissa d'Arabian, and Kimberly Morales, creator of the Poor Girl Eats Well blog. Here are 8 ways they suggest you can serve up a low-cost, high-class Thanksgiving:
1. Go traditional
One thing to be thankful for this is that traditional Turkey Day foods are relatively cheap! You can forgo the ham or steak dinner in this holiday. Poultry is the dish of the day and is generally the most inexpensive meat protein. When you add the potatoes carrots, you are hard pressed to find a lower cost meal. D'Arabian points out that most of the costs comes from the wow factor we go for in side dishes, drinks or a second meat. "It's the bells and whistles that are expensive in a Thanksgiving dinner," she says.
2. Stick with the classics
Turkey, gravy and sides such as potatoes, stuffing, green bean casserole and cranberry sauce. You can save time and money by making larger batches of a few classic side dishes, rather than trying to spread the table thin with dozens of smaller dishes. This also save people the stress of feeling that they need to try a little of each. If you are worried about having enough food, "People will automatically eat less when presented with fewer options, so just make more of the classic dishes," d'Arabian says.
3. Spruce up a discount turkey
To keep your turkey from gobbling up your budget, walk past the organic, free-living, Butterball turkey that was raised in a day-spa, and go for the utility turkey in the basket at the end of the isle. It maybe tempting to splurge on the turkey, but if you buy a basic, on-sale turkey (that hasn't been pre-injected with flavor) you can safe big. Many stores will even give you a free turkey if you buy enough groceries! If you properly thaw the turkey and brine it you can enjoy the same flavor as a more expensive one. "Brining makes an inexpensive, pedestrian turkey fantastic," she says.
4. Skip the turkey altogether
Before you tar and feather me for this heresy, ask yourself if a turkey is in the budget, or is suitable for the size of your party. If you only have 4 people coming to dinner, a 15-pound turkey may not be practical. Morales is opting instead for a Cornish hen or two. These smaller birds look just as festive and have less meat, meaning they cost less as well. It should be possible to find game hens for close to a dollar per pound at most grocery stores.
5. Plan your shopping
As soon as you walk into the grocery store this time of year, the message is clear: Buy everything! It may be temping to see a poster of an extravagantly set table and then buy everything you see. "Shop from your cupboards and fridge first," Morales says. Take a look at your recipes and then take inventory of what ingredients you already have. The unused can of yams from last year tend to get lost at the back of cupboards and only resurface after you have bought 3 more for this year. Avoid double-buying by checking your store of flour, sugar and potatoes first.
6. Be a smart shopper
We are entering the sales season, so scour ads and fliers. Some grocers will have super cheap turkeys to draw you in, but then not put anything else on sale. The store next door might do the opposite. It can be worthwhile to make multiple stops and take advantage of the best that each has to offer.
7. Try a potluck
If your guests offer to bring something, say "Thank you." Allowing guests to contribute side dishes and desserts can lighten your money and stress burden. Plus, having guests contribute, "makes it a more fun, communal process." Morales says. "It brings more meaning to the event."
8. Manage your leftovers
The most common practice for leftovers is to age them in the fridge a few days until you feel justified in throwing them out. But, the most expensive dish is the one that never gets eaten. Rather than put everything in the fridge, d'Arabian suggests only putting 2-days worth of turkey in the refrigerator and making bags of dark meat and light meat to freeze. By freezing the turkey on Thanksgiving, "you'll have nice, fresh turkey for some day in January when you don't feel like cooking."
For the rest it is easy to repurpose your Thanksgiving dishes. "I start thinking ethnic," she says, listing ideas such as turkey pad thai, sweet potato empanadas, pumpkin pie butter and cranberry sauce on a crumble or ice cream sundae. "There are lots of ways you can repurpose these leftovers so they don't feel super Thanksgiving-y," she says.
Featured image credit: www.flickr.com
Previous article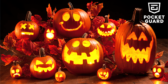 Next article