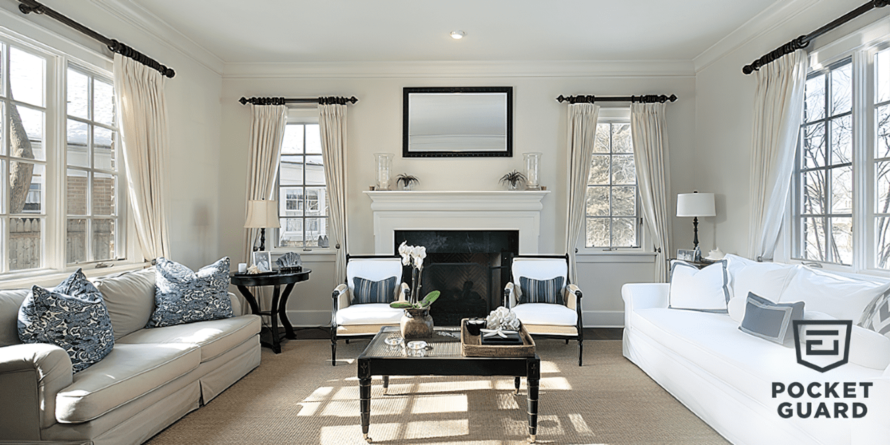 9 Home Improvements that Won't Improve Your Home
Home renovations can be very costly, both financially and emotionally. If you simply want to add a feature that you will enjoy, you are more able to follow your heart. But, if you are doing a renovation, hoping to increase the value of your home, you need to slow down and research your plan before you waste a lot of money on something that can cost you even more in the long run.
Renovations should enhance your home, but need to be performed with the local market in mind. Trying to turn your home into a $300,000 asset in a neighborhood of $150,000 it totally unrealistic. Here are the 9 home improvements that can not be recouped at resale and should only be performed if you plan to use them yourself.
1. Luxury Bathroom
A clean and tidy bathroom is one of the best selling features of a home, but waterfall showers, fireplaces, and imported tile cater to a specific clientele. According to Remodeling, bathroom additions only recoup a little more than half the expense.
If there is already a bath in the house, replacing the whirlpool tub with a larger walk-in shower can be a good investment. The high maintenance costs and difficulty to clean whirlpools has dropped them out of favor. A large, modern shower is a much better investment.
2. Swimming Pool
Unless you live a state that is permanently bathed in sunlight like Florida or Arizona, that in-ground pool should not be considered an investment. There is seldom a difference in the cost between homes with and without pools which means that the extremely high installation cost is completely lost when the home is sold.
Some real estate agents even recommend that homeowners give buyers the option of having the pool removed as part of the sale.
3. Wall-to-Wall Carpeting
New carpet looks great at first, but the color and texture can be a very personal taste. Many buys either prefer wood flooring or tile, or they plan to install new carpet shortly after moving in for sanitary reasons.
4. Sunroom Addition
According to Remodeling, a sunroom addition offers one of the lowest ROIs of any investment. With a cost anywhere from $30,000 to $50,000, a sunroom is also one of the most expensive home upgrades.
As a general rule, outdoor enhancements should be appropriate for the climate. A sunroom will be more valuable in Florida, where it can be used year-round than in a four-season, Midwestern state. You should also remember that an unheated sunroom does not count when calculating a home's square footage.
5. Built-In Aquarium
A built-in aquarium can be a fun idea, but is a large drain on time and money. Worse yet, if it is not properly maintained it can be a eyesore and you may be asked to pay for the removal cost by a potential buyer when it comes time to sell.
6. Garage Addition
Although many buyers are looking for additional garage space, very few are willing to pay for it. This means that you are not likely to recoup the $20,000 to $40,000 that you will have to fork out for a standalone, one-car garage. Unless you need the garage space yourself, it's best to avoid this addition.
7. High-End Landscaping
Although upscale landscaping, water features, window boxes, and other exterior enhancements can dramatically improve your homes curb appeal, you are not likely to get back what you put into them. Most buyers are deterred by anything that requires ongoing maintenance and upkeep. It's usually best to stick with simple landscaping that looks nice year-round without requiring countless hours of work.
8. Built-In Electronics
It can be tempting to want to watch Monday night football on your floor-to-ceiling media center, but to some prospective buyers it could be seen as a waste of valuable space and a drain on energy costs. Not everyone wants a home movie theater or can appreciate the cost of a high-end surround sound system.
9. Quirky or Personalized Decor
If you are the artsy type, you want to make your house a home. Whether you want to tile your garage with old license plates, paint a mural on your wall or built climbing homes for you cat, your taste likely won't appeal to the masses. If you are not planning to stay in your home for the long haul, stick to simple enhancements.
As a general rule, small projects can make a big impact. But, the larger the project the less likely it is to be a good investment. According to Remodeling, the best home improvement project that you can do it a new steel entry door, with a relatively low cost of $1,230.
There is no reason to think that just because you spend $20,000 on a spa that it will increase the value of your home. So, before you spend your hard-earned money on that plush carpeting, or extravagant water feature, find out if the enhancement is going to improve or detract from your home's value.
Featured image credit: www.flickr.com