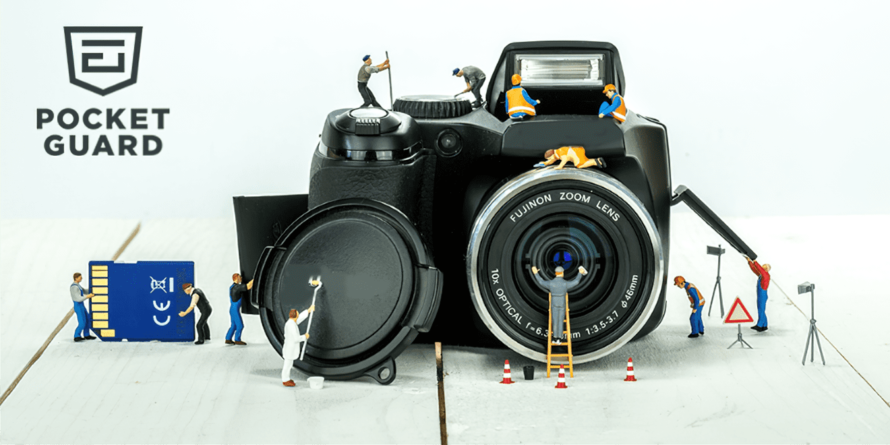 Buying Refurbished Electronics: Is It Worth the Risk?
Whenever you are shopping on Amazon you are always presented with two prices for the same product: New or Used. These definitions are fairly simple to understand, but what if you are presented with a third option — refurbished?
If you are looking for a new laptop, the price differences between the three types can be quite substantial, sometimes in the hundreds of dollars. Are they worth it? Like most questions in life, the answer isn't obvious, but it is quite simple once you fully understand the question. Here then is a quick and dirty look at used vs. refurbished vs. new.
Refurbished vs. Used
"Refurbished" is not the same as just saying "used," but there are some similarities. The first thing to note is that used goods, or secondhand, or pre-owned, or previously loved goods are products that someone else has purchased, used and then they have tried to sell again. Refurbished goods, which may also be called reconditioned or re-manufactured goods, are products someone else has purchased and then returned to the store for a refund. Before the item is sold again, it is supposed to be checked by the retailer or the manufacturer to ensure that nothing is wrong and it can be sold again with the same manufacturers warranty.
This means that all even though all refurbished electronics are used, not all used electronics can be called refurbished.
Refurbished electronics are usually in almost new condition. Products are returned for many reasons, not necessarily because the item doesn't work properly. Sometimes the packaging was damaged, or there was a minor cosmetic blemish. Maybe the original purchaser had buyers remorse or when they checked the PocketGuard app, they realized that they couldn't afford it after all. In these cases, purchasing refurbished items can allow you to get a higher quality product within dipping further into your bank account.
There are situations where a refurbished products was returned because of a malfunction. It can be anything from a light nit working to the item being completely inoperable. When you buy refurbished items, there is no way to know for sure why it was returned, but that shouldn't matter as the item is supposed to be checked before they are put up for sale again.
There are a number of advantages that refurbished have over used items:
Like-New Condition. Since the items was only slightly used, or maybe wasn't used at all, the item should be in the same visible and functional condition as a new item. If you purchase a refurbished phone, for example, you should expect that it looks and feels just like a brand new one. They are cleaned, and wore out components such as the dial pad or face plate is replaced. If you can tell that it has been used, then it should be considered used, not refurbished.
Manufactures Warranty. Since refurbished products are considered almost new, most come with the original warranty if the manufacture did the refurbishing. The someone else performed the refurbishing, such as the retailer or a third party, it may be shorter than the original, usually between 30 and 90 days.
Customer Support. With more complex electronics such as laptops, having phone customer support to help you set it up can be crucial. By buying a refurbished product from the original manufacturer, you are often given the same tech support that you would get with a new product. If you have any problems, you can call the manufacturer for help. Just be careful to check that the product you are buying is a current model. Once models are discontinued, manufactures generally discontinue the phone support as well, so don't expect full support unless it is specified in the sale listing.
Refurbished vs. New
By far the biggest, and possibly only, advantage of buying a refurbished piece of electronics over a new one is the lower price. Nearly any kind of refurbished electronic item can be found including PCs, laptops, tablets, smartphones, TVs, and digital cameras. It is common to find them at prices up to 50% less than you would expect to pay for a new one.
One other advantage to buying refurbished goods that might come in handy in special cases is that you could get older models of items that are not available in stores any longer. Windows is infamous for having problems on new versions. By buying a refurbished PC you can get the older version of the operating system and then upgrade for free after they have worked out all the bugs.
Another major problem with buying refurbished electronics is that some sellers or retailers are not as careful as others in making sure they are selling a quality product. Some even have a policy that they do not accept returns of refurbished electronics at all. If you have a problem after the 30-day warranty period, you are likely out of luck. If you rely on your credit card for protection, read the fine print as many explicitly exclude refurbished goods from their purchase protection plans.
In the end, if you are planning to purchase electronics, it is certainly worth looking into refurbished items. Just be extra careful to read their guarantee and return policy. If you trust the source and do your research, you can get a product that works just like for a fraction of the cost.
Featured image credit: www.flickr.com