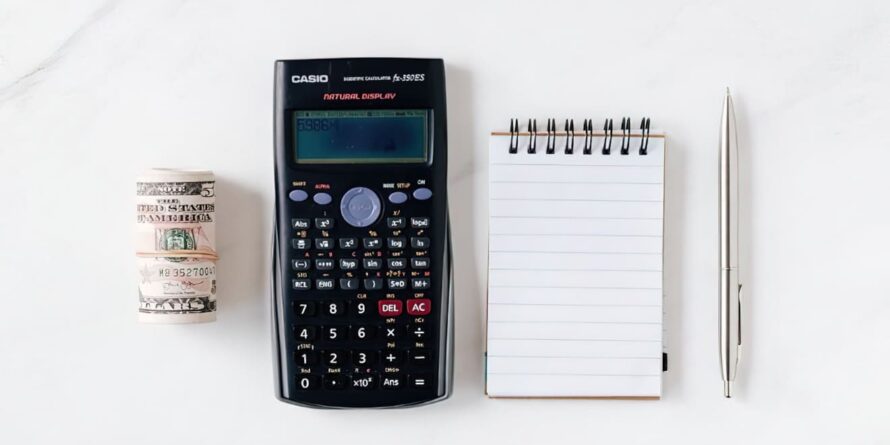 How to Manage Your Money while Unemployed
After months of economic stress due to the COVID-19 pandemic, experts estimate that 1 in 6 Americans are currently unemployed. And for most people, unemployment means financial uncertainty. For a few months, the government provided an extra $600 per week in benefits for eligible unemployed workers, which helped many folks stay afloat — but those checks stopped coming on July 31st. Now, if you're unemployed, chances are you're going to have to start looking for new ways to save money.
No one knows for sure when the pandemic, or the resulting unemployment crisis, will come to an end. With that in mind, you should prepare to make some sustainable changes to your budget and lifestyle. Here are some tips on how to stretch your unemployment benefits, and manage your money while unemployed.
File for unemployment ASAP.
The first step of your unemployment budgeting journey is filing an unemployment insurance claim. Unemployment benefits will replace a portion of your income (but not all of it), to ensure that your cash flow isn't entirely cut off after a layoff. The weekly benefit varies nationally between a low of $235/week in Mississippi to a high of $823.
Calculate your unemployment benefits before you get them.
Keep in mind that it might take a few weeks for your claim to be processed and your benefits to be issued. It's best to start budgeting right away, but before you start planning your unemployment budget, it helps to get an idea of what kind of benefits you're in for.
The amount you earn depends on your former salary. Most states will replenish the greater of 50% of your last salary or the maximum amount in that state.
While you won't know the exact amount of your benefits until your claim is processed, you can use an online unemployment benefits calculator to give you an estimate of your benefits before you get them.
The CARES Act, which provided eligible unemployed folks with an extra $600 per week, officially expired on July 31. Currently, lawmakers are planning for another round of pandemic unemployment compensation (PUC). Proposals for the new PUC range from an additional $200 to $600 a week, however, a new plan has not yet been passed. Until a new federal allowance is signed into action, prepare to rely on your base unemployment income.
Budget!
For many people, planning a reduced budget is a daunting task, but it's a crucial part of managing your money while unemployed.
Add up all your monthly expenses: rent/mortgage, bills, insurance, car payment, food, transportation, subscription services, etc. At this point, you should factor in all your expenses, from the water bill to your weekly Starbucks run. Then, subtract the total from your expected unemployment benefits, expendable savings, and any other income available to your household. If you come up short, you'll have to make up for the difference with budget cuts.
Cut down on nonessential costs
It won't be fun, but being frugal and cutting out unnecessary expenses during unemployment will save you loads of financial stress in the long run.
Look over every line item of your bank statement, and take stock of where your extra money is going. How many times a week do you order takeout? How many streaming services are you subscribed to? How badly do you need that lightning-fast internet service and unlimited data plan? These small costs really add up; and cutting them out will help you save more than you might expect.
Save on the essentials
You're going to have to keep paying for things like housing, utilities, groceries, insurance, and necessary transportation. That's a given. But you don't always have to take these costs at face value. Especially in light of the COVID-19 pandemic, there are ways to save money on even essential expenses.
For instance, many car insurance agencies are offering cheaper coverage and adjusted payment plans to those facing unemployment due to COVID-19. Some utilities companies also offer payment assistance programs to their customers. Additionally, if your unemployment is COVID-related, you may be able to seek forbearance or mortgage relief. You can even save at the supermarket with simple tricks to cut grocery costs like meal-planning, couponing, and substituting name-brand staples for generic versions.
Look into other available programs
If you've carefully planned your new budget, and you're still concerned that you won't be able to make ends meet, you might be able to apply for additional assistance. For example, a government-funded healthcare plan might be more affordable than continuing your employer-based insurance through COBRA. Or, if your unemployment income is low, you may be temporarily eligible for government aid programs like SNAP (food stamps), or the Low Income Home Energy Assistance Program (LIHEAP). You can use the "Benefits Finder" tool on Benefits.gov to explore supplemental government aid programs you might qualify for in your state.
If you're struggling financially while unemployed, you're not alone. Managing your money while unemployed can be tough, but there are lots of ways to make it through this time of financial hardship. Start now by taking advantage of benefits, and getting creative about how you cut down on spending. If you stick to your budget, you'll be able to ride out your unemployment without racking up excess debt and stress.
Previous article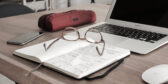 Next article