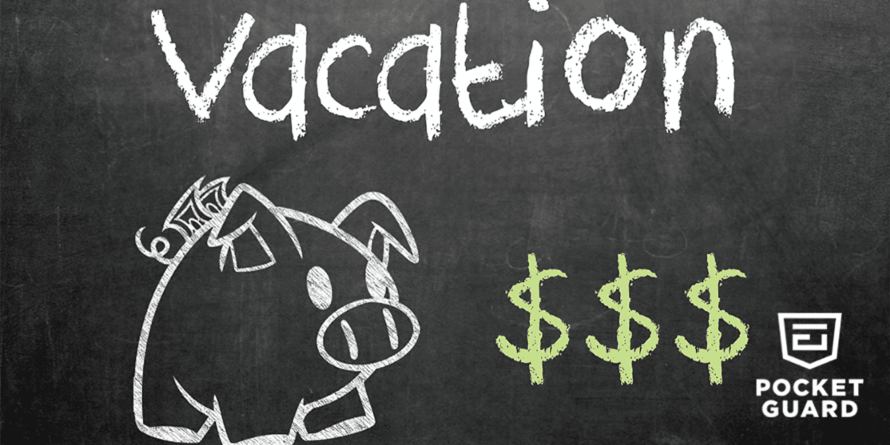 How to Take a Free Vacation
Sometime when the stress of a busy lifestyle becomes too much, it is nice to get away on a nice vacation. But, if your stress is caused by financial worries, spending $1000 to $2000 may not be the best solution, which is why when budgets get tight, travel is usually the first thing to go.
However, even a luxury-like vacation can be enjoyed free of charge if you plan it right. With a little ingenuity and research, free flights, car rentals, accommodations and entertainment can be arranged free of charge, leaving you with little more than your meals to pay for.
Free Flights
The easiest way to fly for free is to cash in frequent-flyer miles. These miles can be collected by always flying with your favorite airline, using a rewards credit card, and using coupons or other promotions that give you free miles.
If you don't have a hidden stash of frequent-flyer miles to fall back on, you can earn a free ticket by asking to get bumped from an overbooked flight. It is common for many airlines to overbook their flights. They count on some people not showing up or canceling last minute so they book three or four extra seats. If everyone shows up, then they are forced to ask people to be bumped from the flight.
When you arrive at the gate, simply tell the attendant that you are willing to be bumped to the next flight — which is often within a few hours anyway. They will gladly compensate your willingness to solve their problem by offering cash, travel vouchers, or free tickets for future flights.
These payments can really add up. According to Business Insider, if you are delayed by one to two hours, the airline is required to compensate you at least double what you paid for your fare. If the delay goes beyond two hours the compensation doubles again, up to a maximum of $1,300. This means that it is possible to earn enough in a few hours of waiting to pay for two round-trip flights by getting bumped off just one flight.
By keeping your mobile phone handy, keeping your travel plans flexible, and traveling light, you can easily arrange things on the other side of the flight.
You can also increase your chances of being bumped by choosing flights that are often overbooked. Nonstop cross-country flights, flights around the holidays, or any flight to or from a major business destination at the beginning or end of the work week are all ideal candidates.
Free Cars
If you'd rather stick to the ground to get to your destination, you can drive for free by volunteering to drive a car with an auto driveaway service. These companies connect people who want to move their cars from one location to another, but they don't want to be the one who drives the car. Some companies simply pay professional drivers to transport the cars, but companies like Auto Driveaway, match up the cars that need to be moved with drivers who are willing to go to that destination. Just sign up for one of these services and you can take a car to your travel destination.
To qualify, you generally have to be over a minimum age, have a clean driving record, and provide references. Some companies will also ask for a cash deposit or a credit card to cover any damage to the vehicle, but they will pay for your fuel costs once you arrive at your destination.
While this is a free way to travel the country, it will require you to be flexible about when and where you travel. Also, when you get to your destination, you need to find your own way back or wait for another driveaway assignment.
Free Accommodations
Once you have arrived, you then need a place to stay. Fortunately, there are three places that you can stay in almost any city for free: home stays, house swaps and timeshares.
Home Stays
A home stay is a way to connect with people who are willing to let you stay in their home for free. Sites like Couchsurfing match travelers who need a place to stay with hosts that want to meet people from different cultures and cities. With 10 million members, Couchsurfing has hosts in almost any city that want to meet new people.
Servas International is another international association that matches up travelers with hosts from different cities and cultures. It has much more rigorous barriers for membership and a close community that helps each other see the world.
House Swaps
House-swapping takes a more direct approach where you arrange to live in someone's home, while they live in yours. This can save thousands of dollars in hotel bills, and lets you stay in a place that literally has all the comforts of home including a fully stocked kitchen and garage.
There are some risks to letting strangers live in your home, however, you get to choose who comes and you can vet them carefully long before they arrive. Regular communication beforehand lets you get to know your "guests" and feel comfortable with the idea of being in each other's homes.
There are plenty of websites that offer house swapping including Craigslist, HomeExchange.com and Digsville.
Time Shares
If you have spent any amount of time at a busy tourists destination, like Orlando, Las Vega or the Smokey Mountains, you have likely been asked to participate in a 90-minute timeshare presentation. In exchange for your time, you can often earn rewards such as free accommodations in a 5-star resort, tickets to shows and attractions or oven cash. While they may not be for everyone, if you can resist the aggressive sales tactics for 90 minutes you could end up in a beautiful resort for entire week.
Entertainment
Local meet-ups
Couchsurfing not only lets you find places to stay, the community is also famous for holding open meet-ups for travelers and locals to so something interesting and learn about the place they are staying. Once you have a free membership search for events around you to find interesting and free entertainment.
Live entertainment
Local libraries have more than just books, music, and videos, they are also host live entertainment. Most libraries hold events like concerts, film screenings, poetry readings, lectures, story time for preschoolers, and other kid-friendly activities.
There are also many ways to get into museums for free. The Smithsonian Museums and Zoo in Washington, D.C., doesn't charge any admission fee and there are others like it around the country. Some museums don't charge admission on certain days, such as the first Monday or third Thursday of every month.
If you have a credit card from the Bank of America, you can get in to any of 150 museums nationwide for free one weekend per month, including the Metropolitan Museum of Art in New York!
Another easy way to find free entertainment is to look at the college or university calendar for free events such as lectures, concerts, and art exhibits.
So, just because you need to get away, doesn't mean that you have to pay for it the rest of the year. With a little planning and flexibility, there are hundreds of free vacation destinations all across the nation. Even though it might be overwhelming to combine all these techniques on your first attempt, trying one or two of them on your next trip can dramatically lower your costs. As you get comfortable traveling for free, you can incorporate more ideas until you find yourself living.
Featured image credit: www.flickr.com