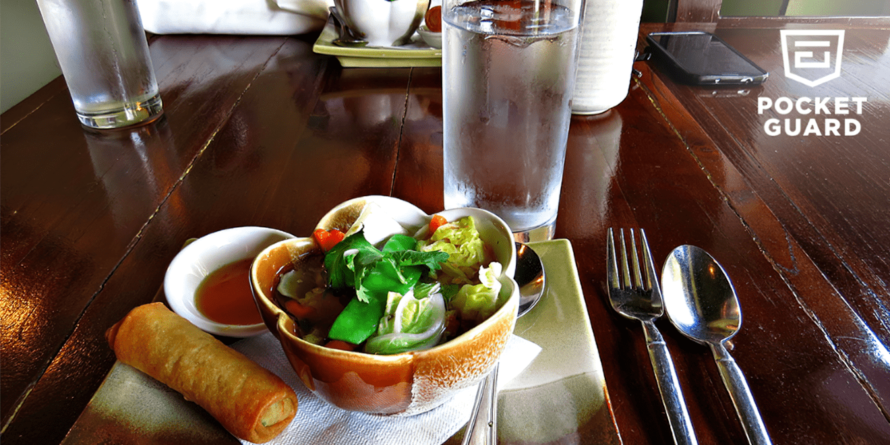 Is There Such Thing as a Free Lunch?
Food is usually a families biggest expense. Any savings can be huge. The annual Consumer Expenditures Survey by the Bureau of Labor Statistics (BLS) said that the average American household spent $6,759 on food in 2014 — more than 10% of its total income. While you might both be able to completely eliminate your food budget, there is a surprising amount of free food available in our country.
Extreme Couponing
Extreme couponing is to regular couponing what an iron-man marathon is to a walk around the block. It goes beyond saving 15 cents on a cup of yogurt by combining multiple discounts on a single item. Many masters of the trade get their groceries for nothing, or even get cash back on a purchase that can be applied to other items.
The major drawback is that it take a great deal of time and organization. You need to get multiple copies of coupons and then keep track of them so that when you find sales that stack, you can pounce on the deal. This also means that you purchase (and eat) whatever is on sale that week.
But if you enjoy a challenge and put in even a little effort, it is surprisingly easy to walk out of the store with a cart full of free Cheerios boxes that provide a sense of satisfaction as well as a full pantry.
Free Dining
Don't believe the naysayers, sometimes there is actually such a thing as a free lunch. You just have to find it. If you end up in the right spot at the right time, you can enjoy a meal, or maybe just a snack, on the house.
Community Cafes
Community cafes buck the trend by asking you to pay whatever you can afford for your meal. So, if you have one in your neighborhood and you don't have a dime in your pocket, you can still get something to eat. One example is a Grace Cafe in Danville, Kentucky that asks you to work an hour in the kitchen if you can't pay for your meal. A Better World Cafe in Highland Park, New Jersey, has a free dish of the day that anyone can enjoy at no cost.
Birthday Freebies
If it is your birthday, then you can celebrate all day at no cost at most restaurants. You can start with a free breakfast at Denny's or IHOP then enjoy a free lunch at Moe's Southwest Grill and finish off the evening with a free steak dinner at Ponderosa or Bonanza Steakhouse. Throughout the day you can also stop in for free snacks and drinks at Starbucks and Baskin Robbins. If that isn't enough, sign up for more free birthday offers at HeyItsFree.net.
Free Samples
Large supermarkets and warehouse stores, such as Costco and Sam's Club, have sample stations throughout the store, especially in the early afternoon. Even smaller grocery stores like H-Mart have samples you can try on the weekend. While this might not be enough to fill you up, it can be a great way to try new foods without buying a 50 pound box of them.
Tap Water
In 2012 Americans consumed almost 9.7 billion gallons of bottled water — close to 31 gallons per person. AT the average price of $1 for a 16.9-ounce bottle, that is about $240 per year to pay for what you could get straight from the faucet for free nothing.
According to the EPA, all tap water in the United States is subject to strict safety standards, and violations are very rare, although very public if they do happen. If you don't like the taste of your tap water, simply add a water filter pitcher to clean up the flavor for fresh, tasty water at a lot less than the $7.69 a gallon you would pay for the bottled brand.
Of course, you will never be able to eliminate your food budget completely — at least not at first. But, groceries usually offer the most opportunities to save. This doesn't mean you never drink bottled water or only eat food that is in the fliers. It can also mean that by saving money on one day, you can splurge guilt-free on the food that you love the next!
Featured image credit: www.flickr.com