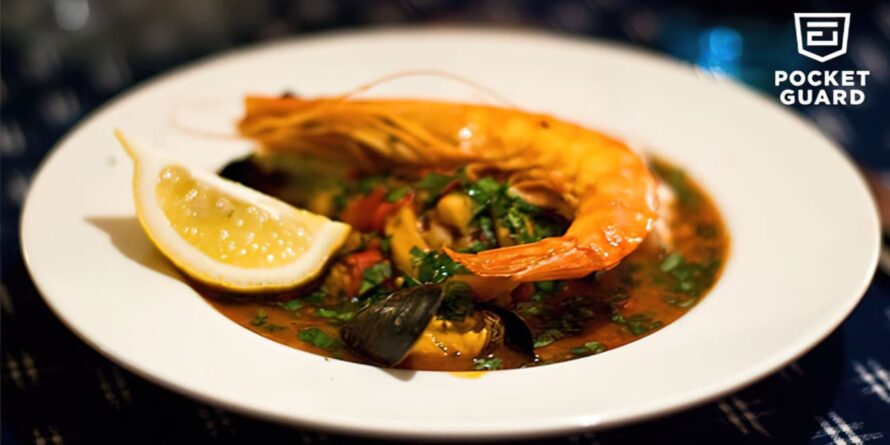 Ways to Save Money On Food While Travelling
10 Ways to Save Money on Food While You Are on Vacation
Description: Buying food while on vacation can be overly expensive. Find out the ten best ways to save money on food on your next trip out of town.
10 Foolproof ways to Save Money on Food While You are on Vacation
The urge to try out local cuisines in a foreign land is often too tempting. For most travelers, it's one of the must-do things on their travel list. Every culture has one too many signature dishes and trying them all may dent your wallet.
Knowing how to save money on food is of paramount importance. As such, being wary of what you eat while on vacation is essential. It is one of the best ways you can cut back on unnecessary expenses. And while such costs are inevitable, spending more money on food without prior planning may ruin your vacation prematurely.
In this article, we look at ways to save money on food while you're on vacation and reveal pragmatic ways to eat cheap on vacation.
10 Best ways to save money while traveling
1. Travel Along With Some Packed Food
This is perhaps one of the most ideal ways to save money on food while on vacation. Before leaving town, why not buy some non-perishable foods from the local food store and carry them with you? Foods such as nuts, fruits, chocolates, bread are easy to pack and carry in your car. Doing this prevents needless spending on snacks and other light meals. Better yet, these snacks make perfect bitings while traveling. Don't forget to carry some water.
Where to store the packed foods is often a cause for concern. Have a backpack or a suitable storage container for the snacks and water. You can also use it to store other foods and travel essentials.
2. Book a Vacation Hotel That Allows Cooking
This is yet another way on how to save money on vacation food. While most people want to just relax on holiday, cooking might seem like an inconvenience.
However, if you consider having a kitchen will hugely save money on food, money that you can use to visit other iconic destinations while on tour, you will be up for it.
Having a kitchen at your disposal allows you to cook what you want at any time. Most top travel destinations have Stay hotels and hostels that offer kitchen facilities.
Furthermore, cooking your meals means you can easily sample any local foods and try your cooking skills on them. Depending on where you are staying, a fully functional kitchen lets you enjoy favorite vacation meals on a budget even in a far destination. Just shop for all the basics you need and stock them properly. A kitchen with a microwave or a refrigerator will also be an ideal option if you want to preserve some leftovers.
So, what happens if the hotel does not have a kitchen?
To enjoy 'home-cooked meals, opt to carry a slow cooker, for instance. A slow cooker allows you to cook and enjoy savory meals while on vacation. A hand blender may be what you need to enjoy your favorite milkshakes far away from home.
One thing, however…
Not every hotel allows visitors to have such electrical appliances. As such you need to confirm with the management before making reservations. If they have strict policies against electrical appliances, you can choose to leave them behind or find another hotel that allows them.
3. Create a Good Vacation Food Budget
Every dream holiday starts with creating a budget. When preparing for your trip, planning for what you will eat is as important as making hotel reservations. If you want to save money on food, developing a budget that clearly outlines what's needed for your entire vacation is a great place to start.
Create a budget that allows you to eat cheap while on vacation. Also, check out the available restaurants to evaluate the price of your favorite meals before heading out. Remember, your goal is to save money on food. Therefore, estimate a vacation food budget that you can afford.
4. Consider Hotels that Offer Meal Options
When you set out to save money on food while vacationing, you need to explore every available avenue. This includes going a little extra to finding hotels with exclusive meal offers. You can find such information on a hotel's website. If not, you can always inquire.
A common misconception is that only luxurious hotels have free meals, for instance. Due to the competitive nature of the hotel industry, free breakfast is a common benefit traveler can leverage, even in some of the local hostels.
Apart from breakfast, restaurants do offer deserts and other snacks for free or at a lower price. To enjoy these and more perks, be keen on the 'freebies' you are entitled to after paying for accommodation.
However, be wary that some hotels may offer meal options at an additional charge. In this case, weigh your options to find out if it's worth spending on, then make an informed decision.
5. Leverage Local Coupons
With the growing need to improve the dining experience and attract a large number of clients, restaurant owners offer coupons now and then.
Why not take advantage of these promotions to save money on food while touring a foreign country?
Before you leave for your desired destination, make sure you search for any available coupons. Various websites exist, where consumers receive coupons for free or at discounted prices. Look out for ones around where you will be vacationing.
To ascertain the legitimacy of these coupons, call the hotel first before showing up. Ask if the hotel honors these coupons to avoid any embarrassing moments, especially if you're traveling as a family.
6. Look For Less Pricey Meals
Holidays are associated with splurging and creating unforgettable memories. For foodies who want to 'spoil' themselves and engage in fine dining, you are in luck.
Many restaurants often offer a less pricey lunch menu. That means you can enjoy a savory delicacy at a fancy hotel without going beyond your budget. The trick is to indulge during lunchtime when prices are slashed.
Additionally, you can skip the weekends, and eat out during the weekdays. Weekdays are slow for many restaurants and the likelihood of coming across special offers on dishes is significantly high. Why not make use of them?
Looking for less costly meals is a strategy that allows you to save money on food while offering you the flexibility to try a scrumptious meal, not on your budget.
7. Make Good Use of Local Recommendations
Another great way to get food that suits your budget is by asking the locals for recommendations. The majority will be happy to help you discover some fantastic places that offer good meals for great prices.
Have your cab driver or the local storekeeper recommend some cheap but quality food joints. Let them understand you are a tourist looking for affordable yet authentic local food.
8. Avoid Expensive Food and Fancy Restaurants
We all want to try out expensive cuisines while on vacation. But if you are not up for the additional costs, it's good to stay steadfast on your lean budget.
Save money on food by avoiding expensive restaurants. Steer clear of significant tourist attraction hubs, where food tends to be overpriced. Instead, check out some of the local canteens in the low-cost suburbs or around institutions.
9. Find Love in Street Food
Besides being an excellent opportunity to taste local delicacies, eating in the streets will help you save money on food while on holiday. Visit local street food carts, trucks, and roadside canteens to try these less costly local street cuisine.
However, when opting for street food, consider places that observe strict food hygiene. This is particularly important for your health. Ask the locals to help you identify the best and safest places to eat. That way, you can avoid illnesses associated with consuming contaminated foods.
10. Carry Along with Your Refillable Water Bottles
When traveling, refillable water bottles are a great way to save money. Instead of straining your budget and drinking store-bought water, you can fill your bottle with tap water before heading out.
This is a viable idea only if you are sure it is treated water. If you have your doubts, bottled water would be a perfect choice.
11. Drink Sparingly
Vacations are a time to have fun and make memories. For that, many people want to indulge in a couple of drinks. If you cannot cut out the drinks altogether, it is advisable to drink in moderation. If you are looking to save money on food, consider visiting the local pubs instead of drinking in fancy restaurants.
Be on the lookout for happy hours as they are the perfect time to spend less money while drinking more. Whenever you visit a drinking joint, be sure to confirm the prices. If you love partying, then you know those fancy cocktails sometimes cost an arm and a leg.
Conclusion
It is easy to get overly excited in a new town. As you try to blend in and experience the foreign culture, you may find yourself trying out local delicacies. Basically, anything and everything!
If you are not keen, you may splurge a considerable amount of money on new cuisines, which may affect your overall vacationing budget.
By following the suggestions mentioned above, you will save money on food. You can pick what works best for you and your family, setting you up for a time of your life and avoid leaving for home prematurely. Furthermore, you will have extra money to spend on other things and make your vacation even more enjoyable.
Next article