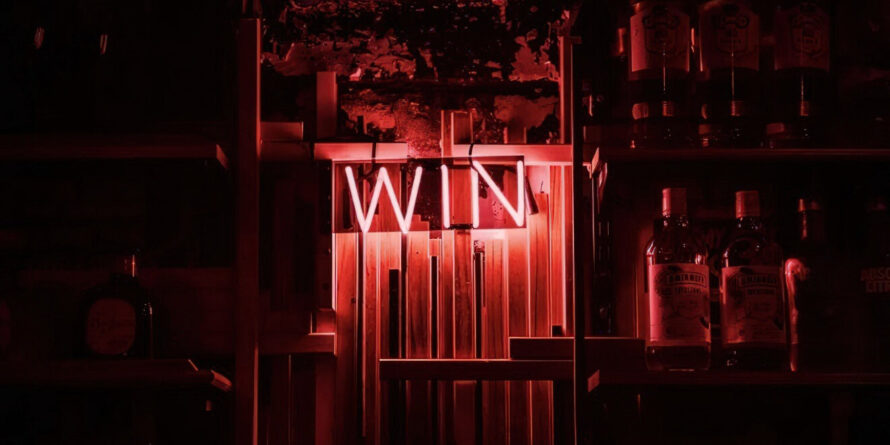 10 Biggest lottery winners and losers
Winning the lottery is ideally the best thing that can happen to you, especially if you win the jackpot. You get more money than you know what to do with, and you can finally live your dream, no matter what it is. However, it's not always merry for all players. In reality, the two-sided coin encompasses lottery winners and losers.
In previous decades jackpots were smaller and a lot more people got lucky. Only one in 292 million people win the jackpot now. One lottery winner can emerge once in a few weeks or even months depending on if someone has chosen the numbers drawn. On good seasons, we even experience mass lottery winners sharing a jackpot.
Lottery facts
Here are some interesting facts to note:
Major lottery games in the United States
Big raffle games in the US are the Powerball and Big game mega millions. Powerball drawings hold three times each week while Megamillions are drawn twice each week. The Jackpot for both games increases every time there is no winner for the jackpot. More numbers have been added to the Powerball and mega millions game making it so that it is not as easily won.
Lottery winners get prize money that runs into millions of dollars. Occasionally, it's up to a billion dollars, and if two or more persons get the numbers right for a win, the mass lottery winners share the money.
Other than the jackpot, you can win a million or more if you match numbers on your "Quic Pic" ticket
As a lottery winner in some countries, you can be paid a specific amount over several years in what's called an annuity.
You can opt for a one-time payment as a lottery winner. It's less than what you'll get if you took an annuity, but you'll get the full rights to invest it yourself into whatever you deem fit, after paying your tax. You can expect to get about a third of the total win advertised in this case.
Countries like Canada, Australia, Germany, Ireland, and the United Kingdom allow you to keep your entire win (100%) tax-free. They pay you once or as an annuity depending on your choice. In that case, it will help if you invest your money wisely. Don't get carried away like other lottery winners who lost it all.
The regular lottery losers pick numbers that are not drawn, but the loss is most painful when changes do not favor the lottery winner over time. Most of them have become the biggest lottery losers.
You might not be so happy to emerge a lottery winner if you knew how much a lottery loser your big win could make you.
The 10 Biggest lottery winners and losers
All you have to do to win is buy a ticket and pick your numbers. You become a lottery winner if your number is drawn, and you can claim your win. Tickets cost next to nothing, but It's common knowledge that wins drastically turn around the life of lottery winners. On the flip side, we also have lottery losers.
Lottery winners: some of the biggest of all time
1. Powerball awarded the largest win ever to John and Lisa Robinson, Maureen Smith and her husband David Kaltschmidt, and the Acosta's.
They all took one-time or lump payouts of $327.8 million. The trio became the largest lottery winner in history.
2. The Anonymous South Carolina winner got $1.54 billion and opting for a lump payment, collected $878 million cash in October 2018. This mega million winner is referred to as the biggest lottery winner in the world and has collected the largest amount given to a single-ticket winner in the history of the United States.
3. Mavis L. Wanczyk became a lottery winner for the Powerball jackpot worth $758 billion drawn on the 23rd of August in 2017. She took the cash option of $480 million and was taxed $144 million, leaving her free from the clutches of tax.
4. Manuel Franco bought himself a ticket at a speedway station in Milwaukee Suburb that earned him the $768.4 million win in the power ball drawn on the 27th of March in 2019. He was only 24 at that time.
5. Richard Wahl became a lottery winner on March 30th after bagging a staggering $533 million from a ticket he bought at a Lukoil gas station on Route 23, Vernon Township in Sussex County. This win got him $324 million since he chose the lump payment option.
6. Powerball Jackpot awarded Gloria Mackenzie as a lottery winner for the $590.5 million drawn on 18th May 2013. She left with her lump payment of $370.9 million, after which she paid her tax.
Biggest lottery losers
Most of the recent lottery winners see the value of receiving their win anonymously, and even go to the extent of ensuring their win is private in court.
Nobody can say this is a bad decision as there have been many lottery winners who lost it all; their entire win, and lives because of their "lucky win". Some of them are:
7. Jeffery Dampier is one of these unfortunate lottery winners that turned into lottery losers. He won one worth $20 million in Illinois and was killed for it by his wife Crystal's sister. He acquired houses and cars for his parents and siblings and even paid so that 38 family members could go on a 7 days Caribbean trip. Victoria Jackson, and her boyfriend Nathaniel, are now serving life sentences for his kidnapping and subsequent murder.
8. Jack Whittaker wishes he tore up his ticket, although he was the largest lottery winner in his time. In his experience, his granddaughter Brandi and her boyfriend overdosed on drugs bought from the money bequeathed on her, and her mother followed 5 years later. He had become one of the biggest lottery losers.
9. Billie Bob Harrell Jr., winner of $31 million in Texas ended up giving away more than he had and fell into debt. His win made him lose his wife and eventually commit suicide after collecting a one-time payment of $2.25 million. The company would collect his $6 million in his stead over 10 years.
10. Abraham Shakespeare was charged to court by his coworker who accused him of stealing the tickets and jackpot from him after winning $40 million in Florida.
Abraham won the lawsuit although he was a convict and a high school dropout who could not read. This guy, one of the lottery losers, was killed by Dee Moore who he hired to help him.
Dee Moore used his money on herself, killed him, and tried to bribe his family members into pretending that he was alive. She was convicted of 1st-degree murder after Abraham's body was found buried under slabs of concrete in her boyfriend's house.
Emotions run high after a big win, and a lot of mistakes that can turn a winner into a lottery loser are easily made after a win. Lottery winners who lost it all made poor decisions and gave money away carelessly. Becoming a lottery loser is the easiest way to become worse than you were before your win.
The true difference between lottery winners and losers is in the choice they make after their win. Careful investment decisions, or a good financial adviser, would ensure an enduring win.
Conclusion
Every week, there are raffle draws and someone new comes into a lot of unexpected cash. Many new winners have learned from history and hide their identity so they can continue their normal lives. Some hire other people to collect their winnings, others open blind trusts to receive their winnings. Losers who squandered their win or even died because of it have dropped from the incredibly high 70% it was.
Many come into smaller wins instead of jackpots and don't expect the cash to last a lifetime. They hire financial advisers who now play a big role in how winnings are managed.
Winning a raffle is really the best thing to happen to you, and will change your life drastically. If you know the right steps to take, you can live your dream while increasing your money with the right investments and business. If you are wise enough to increase your security consciousness and ensure that only those you can trust are aware of your win, then you will avoid the fate of losing it all. For a lottery loser, there is always next time to make your luck count.
Previous article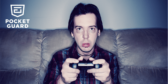 Next article