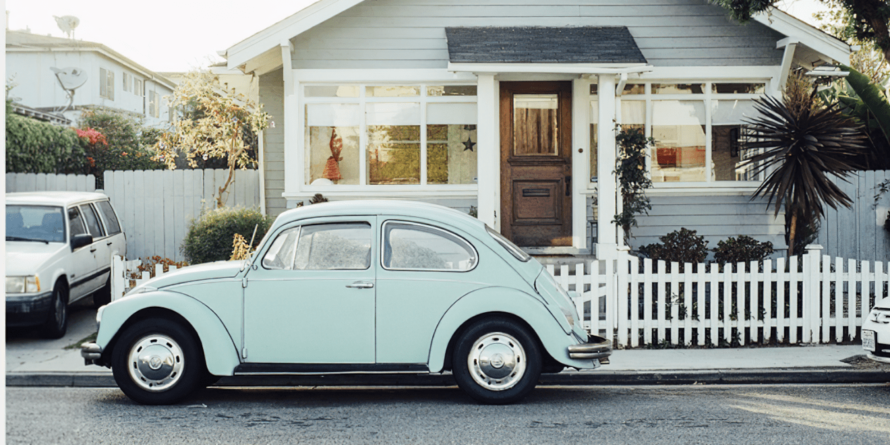 12 Things to Consider Before Buying a New Car
Over 91.3% of US households have one or more cars. Everyone is in a rush to get easy transportation, especially in this COVID era. Cars are being imported in millions to cater to the growing population. And, buying a new car signifies some level of growth, both financially and personally.
Getting a new car means that you can afford it. You are going to need fuel, and it will need servicing. Additionally, you must have an emergency fund or insurance for breakdowns or accidents. Therefore, you will need to make sure that you are investing and not paying for liability. Here are more detailed points on what to know before buying a car.
1. Why Are You Buying the Car?
Over 5% of cars are being sold for luxury purposes in the US. Among the things to know before buying a car is asking yourself whether you need or want it. Some people buy cars for showcasing while others need them for day-to-day transportation. This will determine the type or model that you will buy. For example, farmers use utility vehicles, pickup trucks ok on a low budget need fuel savers.
2. Are You Leasing or Buying
A lot of critics are against the idea of leasing. Leasing a vehicle is more expensive than buying. Firstly, you are going to be subjected to payments for a while. Additionally, there are other costs from interests, taxes, and you will need fuel and maintenance. Lease terms will differ according to the dealership. Therefore, picking this road means that you have to research where you can get the best deals.
3. Can You Afford To
Do not buy a car if you cannot afford to make a down payment. Remember, it comes with extra costs. Therefore, make sure you pay for the car, buy fuel, pay insurance, and set aside money for emergencies. Also, do not blindly buy a particular model because it looks nice. Look at specifics like:
1. The amount of fuel it consumes
2. Will you be able to maintain it?
3. Can you handle a breakdown?
4. The Cost of Ownership
Cost of ownership is one of the essential things to consider before buying a car. According to statistics, most owners deal with 48% depreciation costs, 23% for fuel, 11% in interest for hire purchase buyers, and 4% on taxes and maintenance of their vehicles.
5. Research
It is easier for a dealer to take advantage of an ignorant or clueless person. Know the right questions to ask when buying a new car. High chances are you have a brand, type, and model in mind. Therefore research the specs, read reviews, and know price estimates if you intend to negotiate. Particular brands are more popular. This is due to factors such as affordability, durability, and maintenance.
For example, 10.6 million vehicles sold in 2020 are from the Toyota brand. Toyota is known for making affordable vehicles that you can easily resell in the event of an upgrade.
6. The Choice Between New and Second Hand
There was a 28% decrease in the purchase of new cars between 2019 and 2020. Getting a second hand is more cost-effective. But, particular brands are better off getting new Instead of saving, you will lose more in repairs. Most luxury brands are challenging to maintain. Look at the millage before the purchase. It is best to go with your mechanic to the dealership before you buy.
7. Come up With a Budget
Also, what to consider before buying a new car is your source of income and whether or not a car purchase will be a burden. Therefore, create a budget on how much you intend to spend. Then, use that before making the purchase. Remember, you have other bills to pay; therefore, you minimize the financial strains.
8. Do Not Make Rushed Decisions
Dealerships focus on making sales. But, you will have to make sure that the car meets up to your expectations. Go for a test drive; make sure you like the feel of the vehicle. Also, ensure you have access to parts, mechanics, or servicing facilities in your area are essential things to know when buying a car. If you can, get a mechanic to go with you, especially for second-hand vehicles.
9. Resell Options
Also, when buying a new car, what you need to know is the resell option. In the event of an upgrade or downgrade, will it be possible for you to resell? If yes, how much can you sell it for, considering that a car can depreciate by up to 48% after purchase? Some lose more value in comparison to other brands. Therefore, if reselling is part of your plans, the resale value of the brand or model is one thing you need to know before buying a car.
10. Be On the Lookout for Better Deals
If you are not particular about social status, do not go for the newer models. Dealerships can have discounts, clearance sales, and different incentives on vehicles with a longer shelf life. Be on the lookout for promotions to save money. If you are purchasing on loan, look for more affordable deals with lower interest rates.
11. Some Cars Are Seasonal
Research has it that convertibles are more expensive in summer. Usually, the supply will not be high enough to cover the demand. On the other hand, four-wheel drives are easier to maneuver in the snow; therefore, they are more expensive in winter. Meaning, if you are considering buying any of these cars, know when to buy them.
12. The Next Car You Intend to Buy
Spending more on your car is one way that you can increase its quality. You can buy new tires, service it, change the seat covers and make sure that it is in good shape for reselling. In the end, you may resell it for more than the initial buying price.
Conclusion
Look at the listed things before buying a car, and be sure to get the best deal on the market. But as a reminder, make sure that you are not getting yourself an expense or a liability. But, that does not mean that you have to settle. Come up with a budget and pick a car that will match your lifestyle. If you are running on a budget, you can buy a good second hand. Just make sure that it is worth the money.
Previous article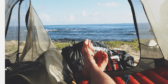 Next article