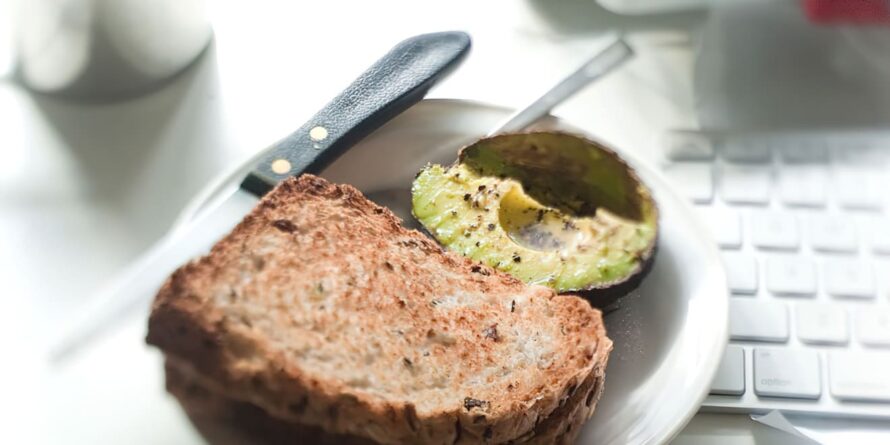 8 Ways to Save Money on Food
For most of us, the desire to eat eventually outweighs all other options. The best way to save money on food is hands down to eat out less often, but with a little planning, the need for food won't also leave you destitute. In this article, I am going to outline several ways to help you save money and increase your personal wellness by eating healthier and higher quality foods.
1. Make a weekly menu
Before you go shopping think of what you would like to make for the week and write out the ingredients you will need on a list. If you find yourself putting items into your shopping cart that are not on the list ask yourself "Is this an impulse buy?" and consider putting it back.
Do not be afraid of making too much food! The cheapest meals are leftovers, so make a larger portion and take some with you to work the day after. Or freeze the leftovers in smaller containers for a quick meal next time you are hungry.
2. Sales
Just about every market has sales on a weekly basis which they send out fliers for. It is worth a quick glance to see what the deals are and possibly switch up your grocery shopping routine to snag a good deal. If the market near me has a sale on meat I typically stock up and throw it in the freezer. Some types of meat can be good for up to a year — just make sure to mark it with the date. Here is a good article by The Huffington Post on freezing your meats.
3. Farmers market
A local farmers market can be a great place to get incredibly cheap seasonal produce that is grown locally. This is not always the case though, and prices should be very closely scrutinized. Localharvest.org has a great search engine for finding your local farmers market.
4. Coupons
Coupons can be found in quite a few places including the Sunday paper, sale emails from the markets in which you shop, Catalina coupons (coupons which print out at the register based on what you bought) and even liking your favorite brands on Facebook can score you some discounted goods. But don't forget, having a coupon for something doesn't mean you should purchase it just because it is on sale.
Stacking coupons on top of sale savings is a great way to save a bundle of money. Don't worry about the store, they are reimbursed from the manufacturer for coupons with a premium, so they want to you pile on the savings as well.
5. Build upon cheap staple foods
With foods like beans, rice and lentils you get quite a lot of value for your dollar. I suggest some meat and vegetables on top of a bed of rice. Not only does it taste great but it is filling and is quite a bit cheaper. One of my favorite foods is a simple stew with sauteed onions, potatoes, carrots, bell pepper and anything on sale. You can make a massive pot for a small amount of money and it lasts for days.
6. 'Managers special' rack
Most stores have a bakers rack somewhere in the back of the store that is full of day-old bread, cakes, dented vegetable cans, smashed up cereal boxes and other lightly damaged items. I frequently purchase these items as they offer great value and I love the taste of dented pineapple rings.
7. Do not go grocery shopping while hungry!
I simply just had to put this in there. Every time I go to the market and I haven't eaten I get home to unpack my bags and realize I bought way too many impulse items that I do not even want.
8. Buy in bulk (you can see the price per ounce, is that a legal thing?)
Buying in bulk is no secret but many people still buy several smaller packages of items at a premium rather than buying a larger size and saving. The best way to gauge the savings is by looking at the price per ounce on the price tag. This will give you a straightforward way to gauge how much you are spending.
Whatever your reasons for saving money, these tips will leave a little more green in your pocket. Check back to soon for more money saving tips on everyday items and services.
Featured image credit: FOTER
Next article