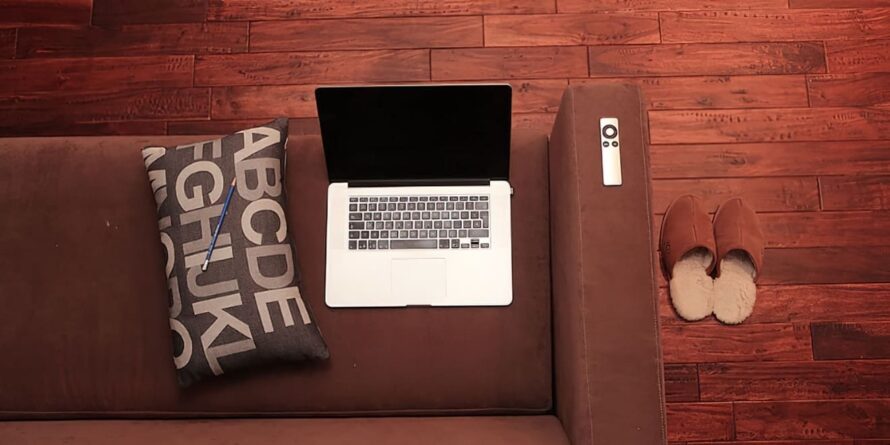 How to Save Money on Cable While Getting More
As usual we here at PocketGuard are focusing on saving you money, and today is no exception. We are going to look at relatively easy ways to save anywhere from hundreds to over a thousand dollars yearly.
1. Triple Play
The triple play is a term referring to combining your home phone, internet and cable television to one simple payment. Combining these services will not only save you money but time as well. Now you will only have one bill to look at, and it will be easier to spot pricing fluctuations and or errors easily and quickly. Call up your cable provider and ask them what kind of discount you can get if you add the other services and go from there.
Once you have the triple play set up you will need to make sure they do not hike the price on you. This is a common tactic deployed by many subscription service providers and you will always need to be on the lookout for strange charges and rate increases. If your rate goes up there are several ways to go about bringing it back down.
2. Call and ask
A surprisingly effective way in lowering your bill is by simply calling and asking. No excuses, threats of cancellation or stories. Just ask to be transferred to the customer retention department and ask the operator if you can have a discount. These people are constantly being yelled at so I think they will be more than happy to help you out of you are cordial. Last March Consumer Reports found that only 8% of people who tried to haggle with their cable internet companies walked away empty handed.
3. Use your own modem
One of the ways that cable companies get you is by renting a modem to you. These are typically not cutting edge equipment, and you are paying a premium to use it. You can buy a good modem for around $100, so why rent one for $10 a month?
4. Have housemate open a new account
If you have not had any success asking for a discount, another option you may want to explore is canceling your service and having your significant other or roommate open a new account. When you apply to open a new account they will offer a discount and set up an install date. Decline the installation service as you already have a working connection in the house. The only downside is that you may need to swap out cable boxes or modems if you do not own the hardware.
5. Getting rid of cable television completely
More and more people are canceling their cable television subscription each year, opting to use streaming services like Netflix, and saving lots of money in the process. The way this is done is by setting up an antenna and media players that can run internet streaming applications (Amazon fire TV, Apple TV, Xbox 360, Playstation 4, Roku, etc) and hooking them up to televisions within your household. There is even a service called Plex which takes all of your media and organizes it, so you can pause a show on Netflix while watching it in the living room and finish it in the bedroom.
Amadou Diallo of Forbes magazine reports saving $1356 in recurring bills annually (this figure does not take into account the money spent on one-time costs) and could not be happier with his switch. He does note that it is more convenient to have a cable subscription but asks "Is that worth a 330% markup?". He then goes on to point out "Media companies are actively participating in the streaming model. Disney, Fox and NBC all have ownership stakes in Hulu, for example. And that bodes well for a continuing supply of relevant content, an indispensable requirement for the successful future of Internet TV".
The upfront cost of setting this up will sting a little bit, but it is only a one-time purchase and from there on out you will be saving hundreds on autopilot.
The major players in the industry are listening to the consumers. HBO is expected to launch a standalone version of 'HBO go' sometime this year. The NY Post finds that "Some 17 percent of the 100 million broadband households in the US are 'likely' to subscribe to HBO GO's upcoming Internet-based TV service". HBO has always been the number one cable channel with a track record of great dramas from The Wire and The Sopranos to Game of Thrones. The season premiere of Game of Thrones is coming up on April 12th, and will likely be the premiere for their new subscription service. Once that happens the other players will quickly follow suite, or be left in the dust.
One of the main concerns about getting rid of cable television stems from the lack of live sports on the various streaming sites. But that is now a thing of the past as the various sporting organizations have realized they can make decent money while providing a great service to their fans. Remember that these services are for all the games and build ups, and you would be paying extra with your cable company for the subscription regardless. Just remember that home market games may be blacked out, so make sure to double check on that for your team.
MLB
Major League Baseball has a great streaming service that has just added all the spring training games for 2015. It also includes every out of market game and they can be watched on your computer, television or mobile device for $129.99 annually. Check MLB's subscriptions here.
NBA
The National Basketball Association has a subscription called the 'NBA League Pass' which cost $199.95 in the 14–15 season. This included streaming for all the games and bonuses like being able to choose whether you want the home or the away announcer. National blackout games will still be enforced, and NBA League Pass is not yet supported by PS3.
NHL
NHL 'Gamecenter' is by far the cheapest of the bunch coming in at $49.95 yearly for total access, minus blackouts.
NFL
The NFL 'Gamepass' is technically unavailable in the United States, Canada, UK and Ireland. With that said, there is a workaround by a site called Unotelly that allows you to say you are viewing from another country. The Gamepass costs $199.95 for total access, and Unotelly costs another $5 a month.
Cutting cable? Why stop there? Cut the home phone too!
Many people have started cutting their cable bill, but that is not the only way to save a few bucks. There is a great product on the market called the 'Ooma Telo' which is a phone line that is connected through the internet. Once you have made the initial purchase of the Ooma base the phone line is completely free with no monthly subscription costs. You can also use any phone you already have lying around, as cordless and corded phones are compatible with the Ooma system.
I know what you are thinking, 'Free' is another word for 'Low Quality', but that simply is not the case here. It also includes all the features you already know like caller ID, call waiting, caller ID blocking, one touch voicemail access, emergency services and call encryption. But don't take my word for it, on Amazon the Ooma has over 800 reviews and a 4.3 star rating, and is the number 1 seller in VoIP phones.
Ooma also offers the option to port your phone number over for a one-time fee of $39.95. The only small problem with the Ooma option would be that you need to spend around $180 upfront to get set up but depending on the size of your bill you could recoup the cost in as little as 6 months, and once you get in the black there is no looking back!
Featured image credit: Lifeofpix
Previous article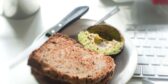 Next article