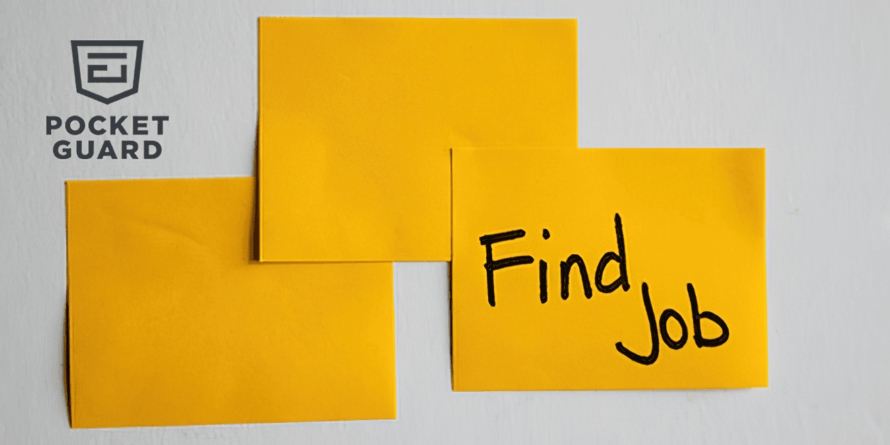 BEST JOBS FOR COLLEGE STUDENTS
11 Best Jobs for College Students in 2021
Why are lots of college students broke and dependent on ramen noodles as their basic diet? Today, being a student is a hard knock life — the textbooks are expensive, tuition fees are always increasing, the cost of getting around is high, and let us not even get started on how vulnerable these budding scholars can be.
Unless you have a better financial backup plan, like a well-off sponsor or a viable inheritance, your best option would be to get a job. And that brings us to the question, what are the best jobs for college students?
How to choose the best job as a college student?
As a college student, you do not want to earn a living at the expense of your studies. On that note, here are a few things to keep in mind while job hunting.
Time factor:
> A sensible guideline for full-time college students is to put in 12 to 15 hours of work per week, 20 hours at most. You can work more during the weekends, holidays, or any other free time you may have, but keep in mind that you should not put in so many hours at the expense of your studies.
> If you are an international student with a work permit, be sure to keep to the rules and not exceed the number of hours you are allowed to work. If your studies are too time-consuming, you can consider working only during long school breaks. The summer break lasts for about 2 months and a half, two weeks or more for winter and spring breaks.
Level of expertise:
> Most good jobs for college students require only entry-level expertise. To land a job like this, you are not expected to have any experience or special qualifications. What you would need are the basics more or less: a good character, willingness to work hard, ability to learn fast, and abiding by your workplace standards.
> If you are qualified for a position that is higher than entry-level, there is nothing wrong with going for it. The point is to go for jobs that are not too demanding, especially if you have to combine them with your studies.
Prospective advantage:
> Most college students would gladly work anywhere so long as it is legal and it pays. But if you can, why not go for a job with a prospective advantage where you can gain certain experience? This means you are not just there to work and get paid, but to learn and develop your skills for the sake of the career you want for yourself.
> Internship, work shadowing, volunteering with pay, are examples of jobs with prospective advantages.
Location factor:
> The focus here is to split your time in the best way possible to create a balance between school and work. A job where you have to spend long hours commuting to work is usually not ideal for a college student. So, when looking for a job, look for one that is not too far from your place of residence.
> On another note, you can consider working from anywhere as a remote employee. With the recent historic shift in the job market due to the Covid-19 pandemic, working from home has become the norm for most businesses.
Stress and rest:
> Most students have concerns about their finances, studies, personal life, and more. All of these stressors can cause a student to sleep less, eat unhealthily, and even get depressed. Getting a stressful job that takes a lot of your resting time would cut down your productivity level at work, in school, and in every other way possible.
> Take up a job that is not too stressful and that would not affect your rest, studies, and personal life.
Compensation:
> The average pay for part-time college student jobs in the United States is about $36,000 per year. Aim for ideal jobs for college students that offer that much pay or even more.
What are the best jobs for college students
Animal caretaker:
> An animal caretaker is expected to attend to the needs of non-farm animals. This includes walking, bathing, grooming, feeding, and watching the animal. You can find such jobs in animal shelters, zoos, aquariums, kennels, veterinary clinics, pet stores, pet daycare centers, and in the homes of busy animal owners.
> Average compensation: $12/hour
Social media strategist:
> A social media strategist is responsible for developing a marketing strategy for a brand, creating and posting relative content for different platforms, facilitating client-company communication, preparing reports on web traffic, building a strong network with industry professionals, and monitoring SEO/user engagement.
> Average compensation: $15/hour
Private tutor:
> A tutor's job description includes conducting tutorial sessions at their clients' preferred location or online, helping out with homework and test/exam revisions.
> Average compensation: $25/hour
Nanny:
> As a nanny, you are expected to care for one or more children, mostly in their homes. This includes feeding, bathing, cooking, cleaning, helping out with homework, organizing playdates, chauffeuring, and some extra tasks.
> Average compensation: $18/hour
Office assistant:
> An office assistant is one of the best jobs for students. You would be responsible for taking phone calls, keeping file records, preparing payrolls, sorting and distributing incoming mails, scheduling appointments, and event planning.
> Average compensation: $14/hour
Fitness instructor:
> A fitness instructor teaches exercise routines and motivates their clients while working out.
> Average compensation: $20/hour
Freelance writer:
> This is a remote business you can do comfortably from home with an internet connection. It involves writing, transcription, and editing. You can find such jobs on websites like Indeed, Linkedin, Angel list, Flex jobs, etc.
> Average compensation: $15/hour
Bank teller:
> You can find a bank teller job in banks and credit unions. The job description includes helping customers with their account transactions like cashing cheques, receiving deposits and loan payments, issuing savings withdrawals, receiving working cash for the day, and counting it before the shift begins.
> Average compensation: $15/hour
Barista:
> Baristas are all about making and selling coffee. To do this job properly, you need to learn about coffee grinding, brewing, supplies, preparations, serving methods, and every other thing that can promote the selling and consumption of coffee.
> Average compensation: $10/hour
Customer care representative:
> As a customer care representative, you are expected to cater to the expectations of the customers by providing information about a product or service and how any relative problems can be solved.
> Average compensation: $13/hour
Telemarketer:
> Telemarketing is one of the part-time jobs for college students that can earn you good pay while giving you time to focus on your studies. In this job, you would be expected to talk to potential customers on the phone to solicit funds or sell products.
> Average compensation: $13/hour
CONCLUSION:
Aside from these top jobs for college students, here are other options you may want to consider:
Package handler;
Campus library clerk;
Swim instructor;
Research assistant;
Restaurant host;
Senior caregiver;
Camp counselor;
Campus library clerk;
Line cook;
Massage therapist;
Hairstylist;
Personal shopper;
Campus tour guide;
The list of jobs for college students is actually endless. It could be any part-time job that is flexible, not stressful, gives you time for studies and yourself, and puts some cash in your pocket.
Previous article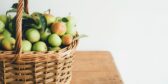 Next article