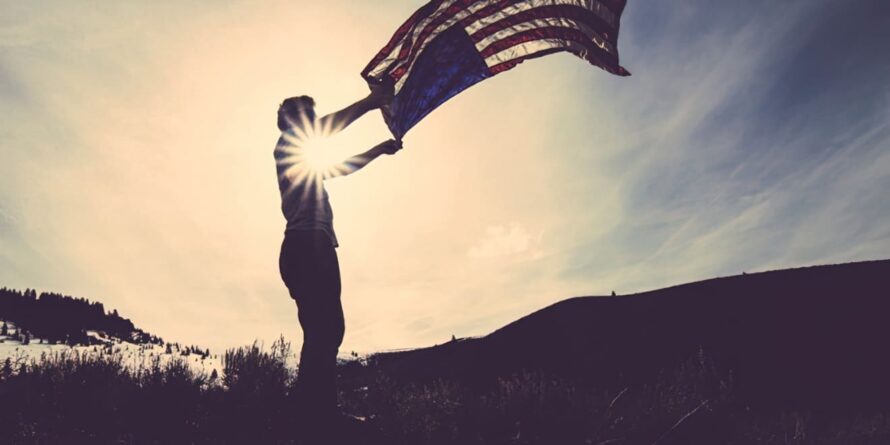 Unique Ways to Celebrate the 4th of July
Meta description:
Wondering how to celebrate the fourth of July? Make your upcoming 4th of July a day to remember with these 11 unique ways to celebrate America's independence in style.
How to celebrate the 4th Of July
While not as big as Thanksgiving or Christmas, the 4th of July is a unique day that deserves celebrations. Keeping in mind that the day falls on the summer holidays, there are endless possibilities to the festivities Americans can engage in. To make the day even more special, here is an exhaustive list revealing the best way to celebrate the 4th of July.
1. Firework Show
If you are wondering how do we celebrate the 4th of July, attending a fireworks concert is our favorite way, and probably for most Americans, it wouldn't be a successful independence day without the sky lighting up.
Most of the cities in America host spectacular fireworks concerts ideal for the whole family. Keep in mind that many of these areas require local government permits. Thus, before lighting up the sky with color, ensure you acquire a permit from your local government. Also, be sure to follow all the fireworks safety tips to avoid exposing you and your family to danger.
2. Backyard Cookouts
Are you a foodie who is looking for an ideal way to celebrate the 4th of July? Have you considered hosting a cookout?
Backyard cookouts are popular, especially during the summer holidays. This is an activity that appeals to most Americans, as they get to enjoy their favorite meals while sipping on cold drinks. To make the holiday even more fun, invite your loved ones and colleagues. Don't forget to come up with a list of crowd-pleasing menus for kids and adults alike.
3. Host a Backyard Tournament
Any sports lovers in the house? Why not kick the 4th of July celebrations a notch higher by hosting a backyard tournament?
Depending on your preferences, there is a myriad of backyard games to spice up an otherwise boring independence day celebration. Badminton, cornhole, and soccer are some of the games that will keep everyone entertained and engaged all day. You can as well include some prizes for the winners and runners-up. Keep the day's celebrations top of everyone's mind by serving independence day-themed foods.
4. Visit the Beach
Sometimes, all you need to de-stress is a visit to the beach.
Visiting the beach as you celebrate the 4th of July is a great way to relax with your friends and family. Being at the beach is a prime leisure activity during the summer which is enough reason for you to soak up in vitamin D while celebrating the holiday.
5. Host a Hot Dog Eating Contest
Nathan's hotdog eating contest is one of the most popular events hosted to celebrate the 4th of July. Considering hot dogs rank among the topmost loved snacks in the United States, it would be nice to host a hot dog eating contest at home. Be sure to come up with comprehensive hotdog recipes to sizzle everyone's taste buds.
6. Creating a Waterpark at Your Backyard
Children too deserve to celebrate the 4th of July in style, and creating a backyard waterpark is a fun idea. Using a fun hose and a sprinkler it is possible to create a waterpark in your home. This is one of the best activities to commemorate the day as it keeps your whole family cooled and entertained all day. Enjoying cold drinks with your children by a small temporary kiddie pool is also fun.
7. Read Books and Articles on American History
In case you have kids who don't understand the 4th of July celebrations, this is the perfect time to teach them. Go through American history articles and books together as you teach them more about independence. Two Friends and I am Rosa Parks are some of the books that shed light on some of the prominent historical figures. Doing this at an early age is essential as it teaches children about patriotism.
8. Pack a Picnic
The 4th of July is an ideal day to plan that picnic you have always wanted. You don't need to travel far to that amazing park across town. Organizing a picnic in the backyard or the nearby park is great. To make your day enjoyable, ensure you carry along some games such as scrabble and cards.
9. Trying a New Sport
If you are always craving new adventures, independence day gives you a much-needed break from your 8 to 5, giving you ample time to try a new sport. The kind of sport to go for solely depends on your preference. Some of the sports you can try to include paddleboard, yoga, soccer, or kayaking. You can, later on, refresh yourself with an ice cream decorated with American flag colors.
10. Parades
Whether solemn or enjoyable, we have many contests and shows organized in remembrance of those who discovered and built America. These shows are packed with marching bands and various performers. Attending these parades is an ideal way to spend your day with loved ones. Make sure you bring some water to keep you hydrated since most of these parades happen under the scorching sun.
11. Events and Festivals
Many groups and local communities host various events and festivals to celebrate the 4th of July.
Some organizations have societies that help in preserving the American culture. Going to these events presents the perfect opportunity to listen and sing along to some patriotic songs from renowned artists.
Bottom Line
The 4th of July is a great time to engage in fun activities and celebrate with loved ones. Veer off from the norm and engage in the activities mentioned above. By doing so, you are assured of a fun-filled time celebrating America's Independence.
Previous article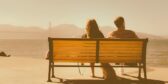 Next article