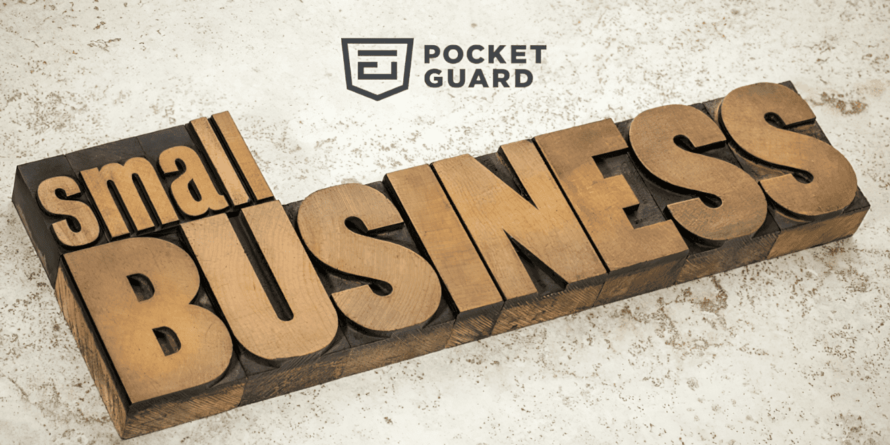 Business Ideas for Little or No Money
Can you actually start a business with little money?
As far-stretched as the possibility is, the simple answer is Yes.
Financial challenges are the number one factor hindering intended entrepreneurs from realizing their business ideas and dreams of being CEOs. Huge capital injections are vital when starting a business. However, considering the increasing global inflation and limited funding options, aspiring entrepreneurs are left with minimal or no financial resources to start a business.
The good news is, there is an alternative…
Thanks to the internet, e-commerce, resources, and business relationships, building a start-up without the need to invest an obscene amount of money is easier.
Without further ado, let's discover how to start a business with no money.
1. Dropshipping
Dropshipping describes a retail fulfillment technique where an entrepreneur doesn't keep products in stock. When a consumer places an order, the business owner orders the product from another company (third party), having them ship directly to the buyer. That makes dropshipping one of the best business ideas.
In this model, you don't handle the products physically, meaning you don't need a store. You only need limited resources. The primary difference between standard retail and dropshipping is that you do not own or stock inventory.
Dropshipping is effective on eCommerce platforms such as Amazon and eBay. You can also use social media platforms such as Facebook, Instagram, and others to market your products.
2. Photography
Photography is one of the most lucrative business ideas that only needs a camera; a business to start with little money.
As a photographer, you can easily make money online and kickstart your career. As more businesses and individuals buy into digital marketing, the need for quality photographs is increasing, putting skilled photographers in high demand.
You could take 'everyday' photos and upload them online. Examples of photos to upload include images of food, tools, nature, cities, and people doing everyday activities. Stock photography websites are major repositories for these kinds of images. Some of the most popular photography websites where to upload images for sale include Shutterstock, Adobe Stock, Getty Images, Alamy, and Fotomoto. The beauty of this business idea is that individuals, organizations, designers, or magazine editors can purchase your photos, making them a great source of virtual income.
3. Copywriting
Copywriting is a digital marketing technique where an individual writes texts for their fellow individuals or organizations for promotional or marketing purposes. Copywriting is a broad field taking various forms, including white papers, advertising, lead magnets, websites, product descriptions, and emails. Also, copywriters can craft catchy headlines, blog posts, video scripts, landing pages, presentations, and brochures. The list is endless.
Due to its flexibility, copywriting is now one of the fastest-growing global business ideas. It is a billion-dollar industry, full of lucrative business ideas and opportunities for people with different skills. Considering it is mostly done remotely, you can earn income working from anywhere as long as you have a laptop and reliable internet.
4. Creating how-to videos
Over the past decade, YouTube has grown to be the primary source of videos. People often share a wide range of visuals, including how-to videos.
According to wordstream, a staggering 96% of consumers have watched an explainer video to learn more about a product. Such statistics clearly indicate the popularity of explainer videos.
Videos are an interesting and compelling way to learn new skills. As their name suggests, how-to videos explain how to do or use stuff. According to the same report, 68% of people prefer learning a new skill or about a service/product through videos as compared to texts and infographics.
Grab this business opportunity and create a variety of how-to videos. To ensure the videos are high-quality and communicate the right information, lean towards your area of expertise and topics that pique your interest. Learn how you can monetize them through YouTube and other social media platforms such as Facebook. You can charge a subscription fee for premium content then leverage free videos to promote products or services for various brands. Creating how-to videos is becoming one of the most lucrative business ideas and many people are earning thousands of dollars monthly.
5. Tutoring
Many students need help with their studies, making tutoring one of the most appealing business ideas. Students might need advice on a challenging research paper or report. They may also need to learn more about a topic they find difficult.
Here is your opportunity to make money.
Tutoring is one of the best ways for well-educated people to get into business without capital. As a tutor, you can help distressed students do better in their studies at a fee.
Online tutoring is also a great choice for ongoing top students. They can share the knowledge they acquire through teaching students at lower levels.
There is a myriad of perks to tutoring — one of them being that you work at your own pace and convenience. If you are a straight-A student and want to earn some extra cash online, this is one of the best business ideas.
6. Interpretation or translation
If you are bilingual or multilingual, you are in luck. The translation is one of the more popular business ideas that require little or no money to start.
Being a translator is a great opportunity to earn extra money. Online translation is particularly a great job opportunity best suited for a person with an expansive vocabulary in a specific or various language. With more businesses trying to expand outreach, they will need video interpreting services to sell their products and services to non-natives and foreigners. Captioning videos is also a task interpreters can do, allowing people with hearing disabilities to understand a video.
To commence your translating career, you require a few resources such as a laptop with a webcam and a reliable internet connection. That's it.
7. Affiliate marketing
Looking for one of the most flexible business ideas? Affiliate marketing is your best bet.
Affiliate marketing is a business model where you earn commissions each time you drive a sale through promoting a company's services or products. The concept is based on revenue sharing where companies give promoters a financial incentive to encourage them to sell their products.
Notably, customers do not have to buy products for you to earn a commission. Each affiliate program has a unique commission type: pay per sale, pay per lead or pay per click. In pay per sale, affiliates only earn commission after customers buy products. Pay per lead is a more complex model and compensates affiliates according to the conversion of leads. It could be downloading files or software, subscribing to a newsletter, or filling out a contact form.
Affiliate marketing is ideal if you have a website or a large following on various social media platforms. If you notice certain products that can be sold in your network, join an affiliate program. However, you need to apply to be the brand's affiliate partner before you start.
8. Internet surveys and research
Participating in paid online surveys is another way to make extra money at little to no cost. Many survey companies will pay top dollar for your time. Also, there are many market research companies recruiting people globally to fill out surveys. Such companies depend on you to share opinions online, ranging from political opinions to the latest fashion.
For instance, organizations, brands, and companies are seeking new opinions and ideas for product development. The information can also help them market their products and services. If you spend a lot of time online and enjoy giving different opinions, paid surveys are one of the best business ideas. Online survey sites also offer rewards. However, it would be best if you are cautious of illegitimate online survey sites.
Another thing, each site has a limited number of paid monthly surveys per applicant. To earn a considerable amount of money, you may need to sign up on multiple online survey panels. Some of these research companies include Qmee, Valued Opinions, Survey Junkie, and SurveyBods.
9. Personal coaching
Statistics show that the personal development industry was worth about $36.37 billion in 2019 and still growing. The industry is projected to be worth over $53 billion by 2027. Personal coaching is one of the great business ideas with little money investments.
A life coach is a wellness professional who helps people progress in their careers or personal lives. They can do this by helping people identify their goals and obstacles, allowing them to attain greater fulfillment. With the information they gather, they develop personalized techniques that guide individuals to achieve their life's purpose.
The Covid-19 pandemic and growth of digital technologies are fueling the demand for virtual self-improvement platforms. Market players are focusing on technology-based solutions for professionals. Many professional coaches are developing virtual training modules for their clients globally. The modules include real-time interaction features to boost business endurance. Others leverage artificial intelligence (AI), virtual positioning systems (VPS), 3D audio technology, augmented reality, and others. Virtual platforms encompass most of the traits of in-person improvement practices.
If you are patient, approachable, a good listener, and empathetic, you can launch your career as a life coach. Personal coaching is one of the most flexible and innovative business ideas. You will help people exploit their strengths by providing support to achieve long-lasting change and make money on the side. If after a few clients you want to turn it into a full-fledged career, other people have done it. Why not you?
10. Starting a podcast
Creating podcasts is one of the less capital-intensive business ideas you can try with little money. When podcasting, you only need a laptop, microphone, and free recording software. It is a flexible business idea since podcasts do not have to run every day. It also does not require specific expertise, which makes it best suited for beginners and experts alike.
To get started, identify a topic that piques your interest. Find ways to inspire, encourage, inform, and entertain your audience. Also, you can work with friends and guests, preferably leaders and comedians as they will amplify the exposure and add value. After getting sufficient listeners, you can find commercial sponsorships or even use them as a platform to market your services or products. You can also earn money from events, crowdfunding & donations, coaching, and consulting. Podcasting is one of the most versatile and flexible business ideas because you can discuss any interesting topic.
There you have it!
The 10 business ideas for little or no money.
These money-making business ideas can be lucrative. They are ideal for especially budget-minded and financially strapped individuals. However, these business ideas need someone with the right approach.
There are some factors to consider when starting a business with no money. To achieve success, conduct in-depth market research to find consumer gaps. Consider the services or products that meet demands in the existing market. Understand that your skills also play an integral part in the success of your intended business endeavor.
It is advisable to, initially, use business models that do not need high overhead costs. Ensure that it is easily adaptable to leverage your limited budget. With sufficient commitment, you can identify and grow your low investment business idea into a profitable business.
Previous article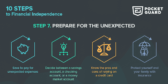 Next article