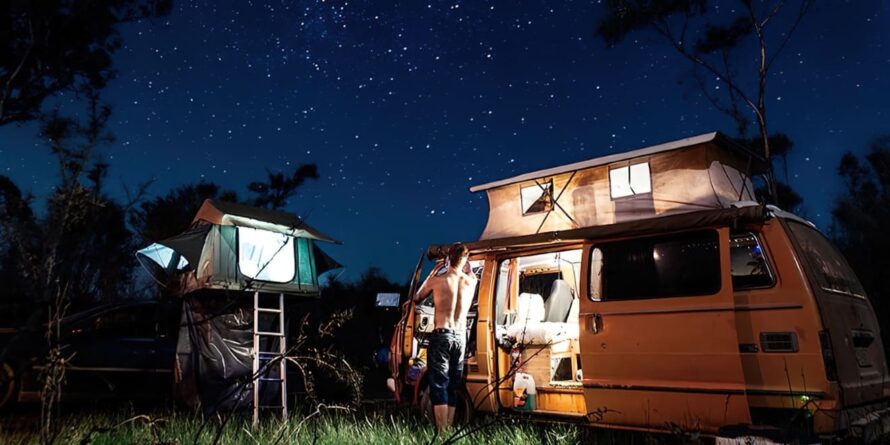 How to Save Half of Your Vacation Budget
It is time again to decide where you will make the best of the few weeks in the summer that makes all the work you do, worth it. You have 2 options, add up your saving and find a vacation package for that amount or try to spend as little as possible to make your money stretch. If you want to make every dollar count there are several things that you can do to half the cost or double the length of your vacation.
Travel
• Don't hassle me, I'm local — The easiest way to save money on travel expenses is to vacation locally. People often fly across to the world to stay in a hotel and eat out at restaurants. Consider the advantages of visiting a place that is within driving distance and eliminate the cost of flights.
• Stay flexible — Plane tickets are generally cheaper on Tuesday or Wednesday, so keep an eye out for deals that can save you hundreds of dollars. Or your destination may be expensive for reasons completely unrelated to your trip like a conference or a sporting event. Moving your trip ahead or back a week can make a huge difference.
• Drive and fly — Check for flights that leave from alternative airports near your departure and destination. Many airports get swamped during peak days and times so you can cut your ticket price down by flying to another destination an hour or 2 away. Car rentals sometimes offer free drop-off between terminals so you can easily rent a car for $20, drive to another airport and drop it off for less cost and more convenience than a shuttle.
• Bump me please — Many airlines overbook their flights and then a few passengers end up getting bumped to the next flight. If you are flying with an airline that does this, offer to get bumped and you could receive big perks such as meal coupons, free hotel stays or even $100's in credit toward your next flight.
• Another one rides the bus — Once you get to your destination, shuttles and taxis can really dig into your pockets. If there is no free shuttle, consider taking public transportation to get to your hotel or resort.
Food
• Eat a good breakfast — A good breakfast not only gives you more energy for the day, it helps avoid the lunchtime cravings that can lead to binge spending. Many hostels offer free breakfast and don't mind if you drop an extra apple in your pocket for a snack later on.
• When you do out — throw a few snack in your bag to help get through cravings. Snacks at airports and gas stations are always inflated and can eat through your food budget in a hurry.
• Brunch or Lunch? — Most restaurants serve the same great meals on both their lunch and dinner menus, but for completely different prices. Having a big lunch can leave extra change in your pocket and free up time and money for evening entertainment.
Entertainment
• Free for me — Museums can be a great way to spend a day and many have a pay-as-you-wish period each week or each month than you can visit for free. National parks also have 29 days per year that are free to enter which can be great if they coincide with a trip.
• Coupons are not only for grocery stores — With Groupon and LivingSocial you can not only get great deals on meals, plane tickets, roller coasters and green fees. They can also give you great ideas of fun things to do that you wouldn't have thought about.
Lodging
• Can I crash at your place? — The days of hotels are ending. Now you can stay in people's homes for costs comparable to hostels but with more space and convenience with websites like Airbnb and HomeAway, VRBO and Flipkey. If you split the cost with another family your children's entertainment can also be taken care of.
• Meet and mingle — For the more adventurous traveler who likes to get in with the locals, Couchsurfing offers a way to stay with people who open their homes up to strangers in exchange for a few stories and good manners.
• Don't discount discount cards — Many credit unions offer discounts on hotels. Or if you have AAA you may be able to bed a deal on your hotel, food and outlet shopping.
• Hit a hostel — Hostels can not only offer cheap lodging, you can also meet new people and find out about the best places to visit as you talk to other travelers.
All inclusive and vacation packages
• Everything included — While all inclusive packages are not always a deal, some travel agencies are able to put together cheap trips. A few minutes of research can tell you if it is worth it or not.
• Take me on a cruise — Cruises can offer great deals and very cheap vacations for people who want hands off vacation. During the fringe season in September, you can find Caribbean cruises for under $50 per day including food, lodging, entertainment and a new beach destination each morning!
There are so many ways to save a little while still enjoying a lot. As a general tip, you can visit places that don't depend on tourists to make their living. Traveling a little off the beaten path can save you a bundle. Places like Costa Rica, Eastern Europe and Brazil are often able to offer 90% of the amenities for a fraction of the price. If you still want to hit a tourist trap, consider going during off-peak times before June 20th or late August through September to get great deals on airlines, hotels and cruises.
Featured image credit: LIFE OF PICS
Previous article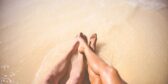 Next article