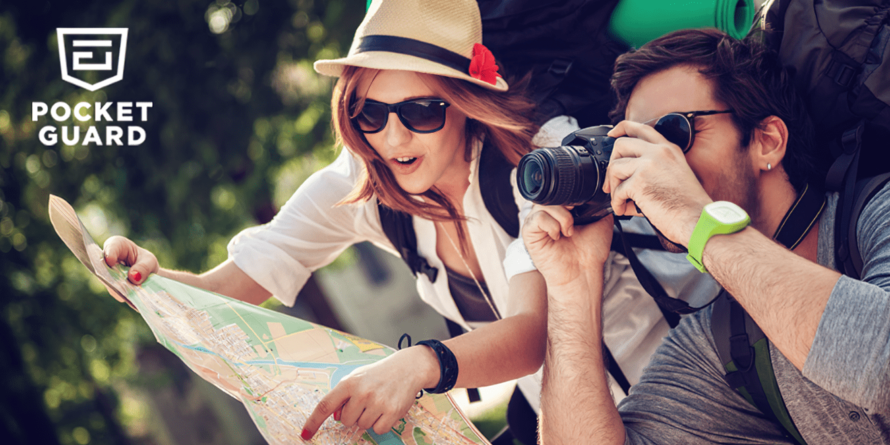 A Students Guide to Saving Money on Vacations
If you are a typical starving student, your idea of taking an affordable vacation might require pitching a tent in the university bio-dome! The possibility of travel and adventure might seem out of reach until your reach the holy grail of a steady paycheck after graduation. But there are ways to get out of the dorm without blowing your hard-borrowed tuition money.
Here are six ways to travel a little and see the world outside your campus when you don't have a lot of time and are on a tight budget:
1) Be a Local Tourist
If you are attending college outside of your hometown, you can just pretend to be a tourist there. Take the free ferry to the Statue of Liberty; walk Boston's Freedom Trail. It's easy to put off acting like a tourist when you live somewhere for a while, but if you grab a few fellow students and a guidebook and hit the streets you are bound to have a great time. As a student you may already have passes for public transit, putting you a step ahead of the regular tourist! Stop putting off the big sites until tomorrow — make today your tomorrow!
The easiest way to become a local tourist is to break your routine, especially where you live. Staying with a friend, or inviting someone to stay with you from couchsurfing.com, can let you see the city from different point of view, making it new and exciting. No matter how big or small your city is, there are interesting things to see and hidden treasures to be uncovered.
2) Travel Regionally
You might think that travel only counts if it required a plane ticket. But you don't need palm trees and one-dollar martinis to count as a trip. Just because someone on the silver screen says that a weekend in Vegas is the most romantic trip ever, doesn't mean that you can't find the perfect destination right in your own backyard. Within an hour over every city is are destinations worthy to be called a home away from home. Whether it's New Hampshire, the woods of Maine, a bed and breakfast in the Smokey Mountains or the farms of Vermont, you can find a hidden gem close to home. Most people around the world talk about visiting America, why not start your traveling by seeing what they are fling around the world to see. By picking up a regional guidebook or visiting your local tourist info office you can find as many tourist attractions around you as most countries half way around the world.
3) Go Camping
The best part about the great outdoors is that it's so big! It is hard to imagine how big it is, and the more time you spend outdoors, the harder it is to go back inside. There are tonnes of great resources on finding great camping including this one from PocketGuard. Getting out of town on a student budget is easy when you can drive to your destination and the accommodations are practically free. National Park fees will run you under $15 and the temptation to waste money on shopping or expensive restaurants is removed. Just borrow a tent from friend or family member, pack some food and start driving.
4) Book a Last-Minute Cruise
Cruises can seem expensive, but if you take into account that the price tag includes food, lodging and on board entertainment, it can be a bargain. The key is to find last minute, or at least last week, deals. During peak times, cruise ships always sell out, but if you can swing a long weekend in the off-season trip, you can score great deals. Norwegian Cruise Line has short 3 or 4 day cruises that can sometimes be booked for under $100 last minute, hoping that they can make it up as you purchase alcohol or shop once you are on board. Other cruise lines also offer incredible last-minute deals on sites such as cruise.expedia.com. You may even get a free upgrade or a cash voucher to the bar to sweeten the deal.
5) Think Outside The Box
If you are the type that just can consider it a vacation unless you get a stamp on your passport, there are plenty of foreign destinations that you will remember for a lifetime without making payments for a lifetime. Skip Mexico and go to Guatemala to save on drinks and lodging. Flying past Paris and heading to Budapest could let you double or triple the length of your trip while actually spending less. Greece, Bolivia and Columbia can also offer unforgettable adventures any time of the year, but especially in the off-season.
6) Volunteer
If you are not adverse to a bit of work, you can volunteer your way into an amazing vacation. Voluntourism is growing especially through programs like woofing where you can work a few hours a day on organic farms to earn your salt. Not only can you live for free, you can make friends that will change your life and do something that gives back to the communities you visit. All you need to do is apply and then cover the cost of your plane ticket.
Just because you are a student, doesn't mean that all your education should only take place in the classroom. The world is huge, to big to ever see in one lifetime. So, if you want to travel and see the world, don't be afraid to start when you are a student. Take advantage of the opportunities and freedom that you have now and even though you need to be realistic and let the lack of funds curtail your destinations, don't let it eliminated them completely!
Featured image credit: www.shutterstock.com
Previous article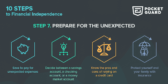 Next article